Recorded Webinar:
Database Journaling on the IBM 

i: Difficulties and Solutions
IBM i comes with out-of-the-box journaling capabilities, but it's not the be-all-end-all of journaling options. In our many years of customer support for the IBM i, we've learned the challenges and difficulties that many businesses deal with in both implementing and monitoring database journals without a third-party solution.  
In our upcoming webinar, we'll discuss how you can manage the implementation, monitoring and maintenance of database journals to better fit your business needs. 
We'll discuss:

Database journaling 101: What it involves and why it's used

 

The difficulties of database journaling

 

How to monitor

 your data in the most organized and simple way possible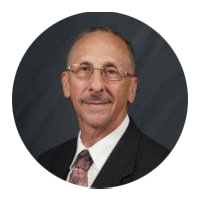 Mel Zucker
Mel Zucker has been a Senior IBM i Solutions Engineer with Software Engineering of America for the past 9 years. Prior to joining SEA, Mel was a member of the IBM team supporting their line of midrange products for over 30 years. While at IBM, Mel was the recipient of multiple IBM Means Service and System Engineering Achievement awards
© 2020 Software Engineering of America